UEFA picked out Avto Endeladze.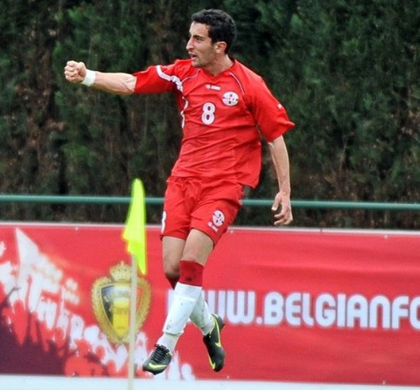 UEFA official website picked out their ten to watch from the UEFA European Under-19 Championship in Lithuania.
Avtandil Endeladze, midfielder of the Georgian national team, represented in this team Football Club "Zestafoni", is on this list too
"Although Georgia coach Georgi Tsetsadze admitted his team underperformed in Lithuania, the same cannot be said of holding midfielder Endeladze. The 18-year-old's exploits proved crucial to earning a scoreless draw with France while he later struck a blistering opener in his team's concluding game, a 4-2 defeat against Turkey" – UEFA official website characterized Endeladze this way.
Besides Endeladze, the following players got on this list:
Yassine Benzia (forward, France), Aleksandar Mitrovic (forward, Serbia), Adrien Rabiot (midfielder, France), Gratas Sirgedas (midfielder, Lithuania), Predrag Rajkovic (goalkeeper, Serbia), Jose Rodriguez (midfielder, Spain), Bernardo Silva (midfielder, Portugal), Recep Niyaz (midfielder, Turkey), Lucas Woudenberg (defender, Netherlands).