Ilia Kokaia - about Mistakes, Perspectives and Role of the training Camp.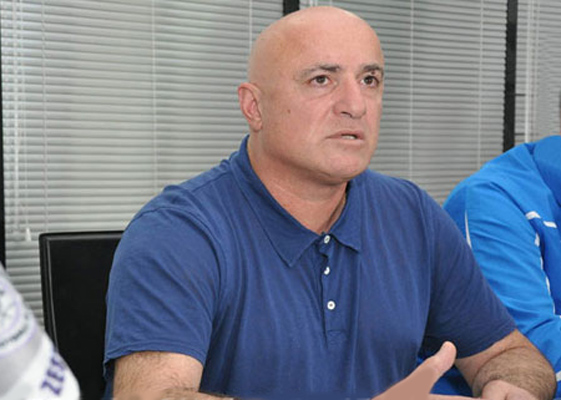 "We continue searching. We made one big mistake that we did not replace one generation with another one quickly. Now we are not among leaders but I am not disappointed", - Ilia Kokaia told me. I talked to him while the break of "Zestafoni"-"Lechia" friendly match.
- Did you attend all matches at Turkish camp?
- Yes, I did. I am here again. We did not play badly. Coaches and football players do their best. I want more and more but the process has just started. We will not make old mistakes anymore.
- Which mistakes do you mean?
- The main: one generation left and we could not replace it with another one quickly.
- Do you expect new players this winter?
- Of course. We added some football players and Spanish Oriol Lozano is among them. We will try to get at European tournaments and if we cannot, it is not tragedy. We must not make the same old mistakes.
- Do you trust Kakha Kacharava?
- We invited the coach who advanced many young players before. "Zestafoni" is distinguished this way. Our players played for the national team and they are there now. I believe in Kakha Kacharava. I see how productively he works. Now "Zestafoni" is not what I want it to be. I know it needs time.
- What positive and negatives changes have you seen in the current season of Georgian Championship?
- It is good that so many Georgian clubs are holding foreign meetings. It was not before… playing on bad fields are minimized. Look at this stadium. We would have said it is stadium in Georgia. No, it is not stadium… as for negative one, many football players who played in Europe, arrive here and cannot play anymore. Young players are in the shade and cannot be advanced. Temur Ketsbaia mentioned it will be good if many young players will play in Supreme League. I agree with him. "Zestafoni" will follow this way.