"Zestafoni" - Double Champion.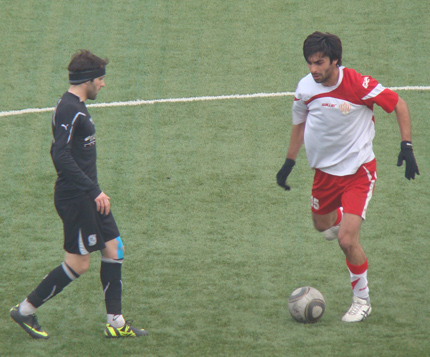 "Metallurg" - "Zestaponi" 0-0.
The 18th round matches were held at the national football championship. Rustavi hosted a central match where "Metallurg" and "Zestafoni" played against each other. The match ended up with scoreless draw – 0:0.
An interesting match was held in Martvili where local "Merani" hosted "Dinamo" Tbilisi. "Dinamo" won the first half with the goal of Albert Yague. In the second half, "Dinamo" was scored two goals (Iobashvili, Tape) – 2:1. Besides that, Tornike Zarkua, a young goalkeeper of "Dinamo", parried a penalty at the 66th minute.
In Zugdidi, "Torpedo" Kutaisi was winning with the goal of Tornike Tarkhnishvili but the team could not keep advantage till the end. Nikoloz Apakidze from "Baia" scored goal – 1:1.
"Gagra" defeated "Wit Georgia" Tbilisi by the goal of Shalva Kvantaliani. "Kolkheti" Poti won over "Spartaki" Tkhinvali" by the goal of Davit Megrelishvili. Both matches ended up with the same result – 1:0.
The only match which guests won was held in Bolnisi. "Sioni" hosted "Dila" Gori and lost 0:3 (Davit Chagelishvili (2), Pavle Khorguashvili).
"Zestafoni", current champion of the country, guaranteed winter championship. If "Zestafoni" wins over "Merani" Martvili on December 22, the team will become leader of the second round schedule.