"Zestaponi" needs playing at "David Abashidze" for going through play-off .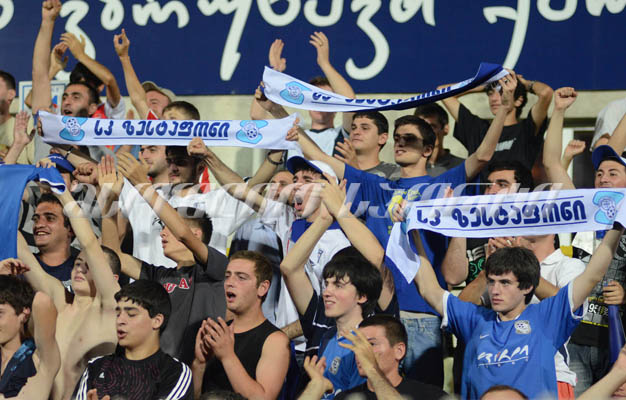 After the first match of the second qualifying round of UEFA Champions League between "Zestaponi" and "Dacia" (3:0) bulgarian Delegate of this match Andrey Medintsev provided UEFA bad information. According to the photo, security-officer who had to secure the match did not prohibit attendance to those spectators who did not have ticket.
Such argument was enough for UEFA to prohibit "Zestaponi" holding match at "Davit Abashidze" stadium in this season. The stadium itself does not have any problems because "Gagra" hosts "Anarthosis" next Thursday.
Now "Zestaponi" does everything to overcome obstacle of "Dacia" and in case of success host next match in Zestaponi.
It is natural that everything happens according to law and government as well as authority of Georgian Football Federation. There is a big probability if government takes responsibility and guarantee of secure and GFF supports it, UEFA will change its verdict.
As far as you know while competing at European tournament, the club is oriented on result and it is decisive where it holds match.
 "Zestaponi" does it best to host rival in Zestaponi after overcoming Moldovan obstacle. Georgian team is oriented on the best result, which includes protection of country's interest at international arena. That's why to play in front of your fans is very important. We understand that in case of going through play-off we have to play interior match at "Erovnuli" stadium, because "Davit Abashidze" stadium does not satisfy requests of UEFA, but for overcoming one more qualifying round is necessary to play in "Zestaponi"- states Sergo Putkaradze press-speaker of "Zestaponi".
So, consultations continue. Government, football federation and the club are determined UEFA to give right of holding match at "Davit Abashidze". Everyone does his/her best for it.